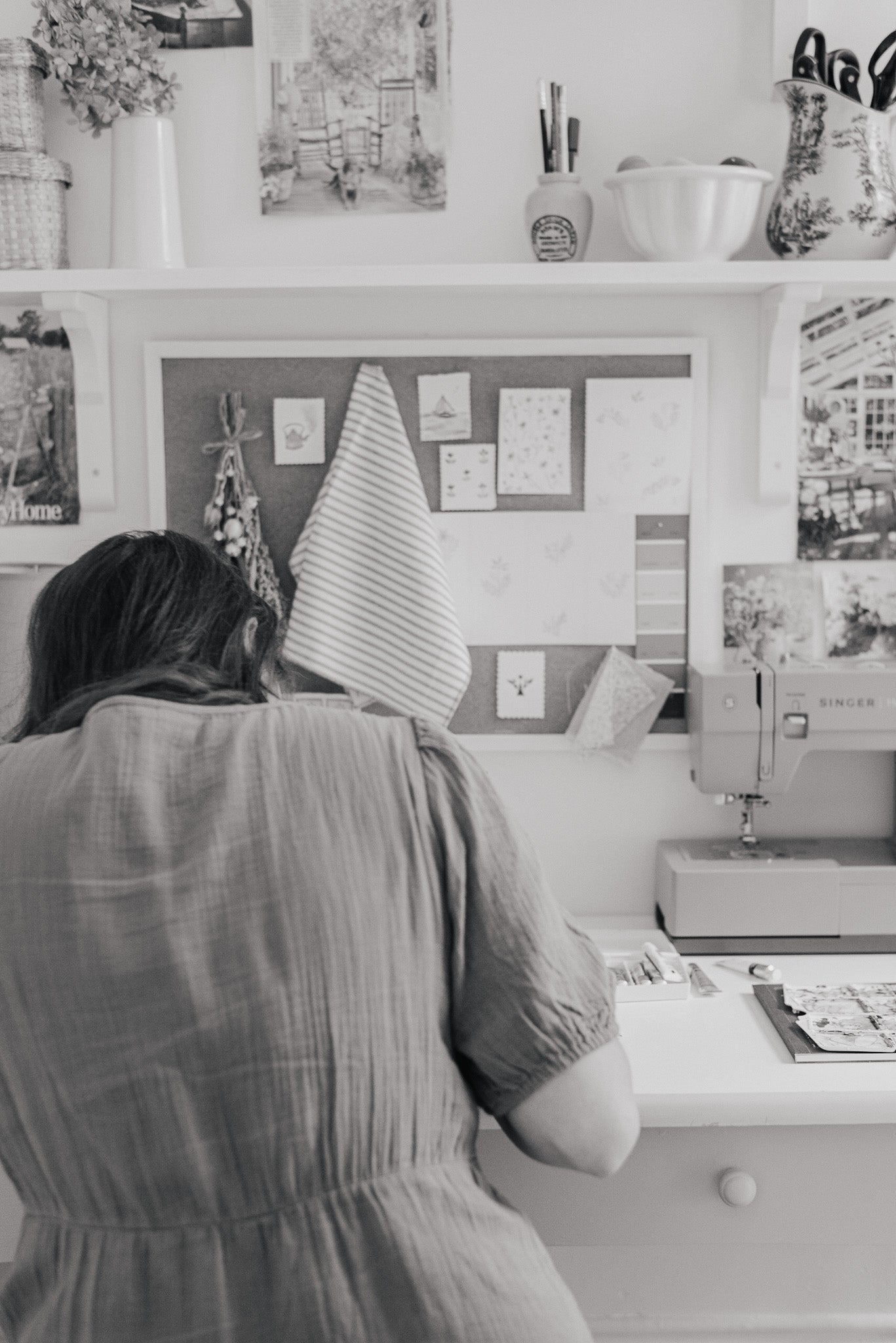 Our Studio
Our items are thoughtfully curated with attention to detail and a strong standard of every day utility.
Whether we make the items ourself or work closely with artisans from around the world, we care about the craftsmanship and story behind each item.
We work hard in our studio to thoughtfully curate items, sew custom pillows, and use watercolour and oil to create beautiful patterns and artwork.