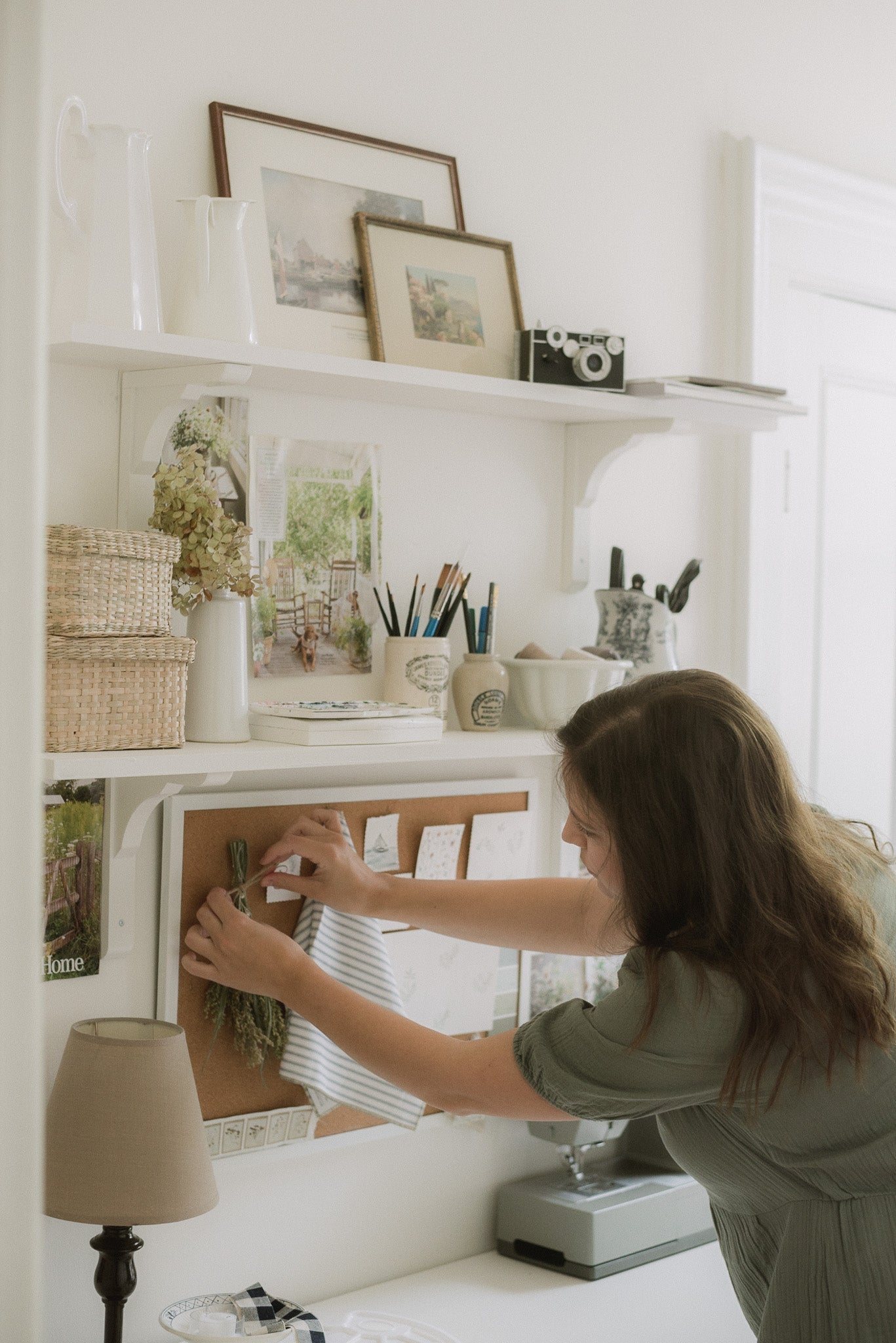 The Cardinal Farmhouse (previously Britt Decor) is a boutique home goods retailer created by a husband and wife duo. While Britt is the mastermind behind style and curating home goods that are practical yet beautiful, Manny is the eye behind the lens photographing and creating a cohesive aesthetic that is both inviting and pleasing to the eye.
What started out as an idea in 2019 has now launched into a shop that focuses on items that bring character and utility to the modern day home. 
Many of the items carried in the shop take cues from the timeless simplicity of homes in the French and English countryside. While France is our primary influence, we also find beauty in European homewares, antiques, and modern English cottage design styles.
We carry a variety of new household products such as candles, baskets, blankets, handmade pillows and kitchenwares as well as regular release vintage finds. We are thrilled you made it to our site, and look forward to helping you find the perfect piece to add to your home, or gift to loved ones. 
We are independently owned and operated in Picton Ontario, Canada.
Cardinal Farmhouse
A place of collected memories, heirlooms and carefully selected homewares that bring peace and a feeling of home
Humble beginnings
Our story begins in in 2021 while Brittany was on maternity leave with their first son and Manny continued working his corporate 9-5 job. Finding hours during nap time to build a website, curate items and tell a story through beautiful photography, the concept and the brand of our online shop was born.